Since the issuance of Resolution 42 on dealing with bad debt, bad debt trading has been quite active with about 30 companies established over time. In particular, the main objective of these units is to acquire real estate projects mortgaged at banks with cheap, from which to develop or transfer.
Tan Hiep Phat Group has officially set up a debt trading company and announced that it will participate in the real estate business of Mr. Tran Qui Thanh between this year. Accordingly, many opinions put doubt on Tan Hiep To establish a debt trading company to accumulate land fund for the first time as real estate.
Tan Hiep Phat Debt Trading Co., Ltd. was established in March 2018 with initial chartered capital of VND 100 billion, two main business lines are debt trading and brokerage, debt purchase and sale consultancy . Up to now, the major shareholders of the company are Tran Ngoc Bich and Tran Uyen Phuong, each of which owns a 50% stake. In addition, Bich holds the position of Chairman of the Board of Directors cum General Director.
Mrs Bich and Mrs Phuong are all daughters of Mr Thanh, Chairman of Tan Hiep Phat Group. Currently, they both serve as Deputy General Directors of the Group, Human Resources, Public Relations and Marketing.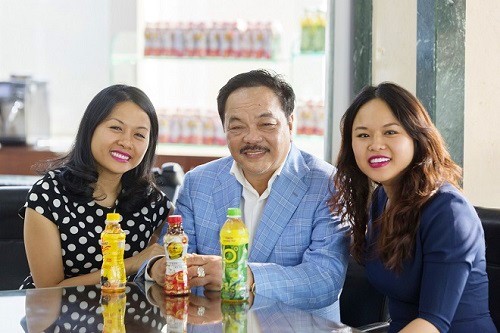 Tan Hiep Phat was established in 1994 and is one of the largest Vietnamese companies in the field of beverages, non-alcoholic beverages. With success in the bottled water market, in recent years Tan Hiep Phat has been earning thousands of billions of dong. Specifically, in 2016, profit of Tan Hiep Phat is 975 billion and in 2017 increased to 62%, reached 1,580 billion.
For the real estate sector, although officially announced this year, the actual record of the Group and individuals in Mr. Thanh's family is related to many projects in Vung Tau, Da Nang and Ho Chi Minh City. In addition, Thanh has previously invested in Sai Gon Real Estate (Saigonres, SGR) and holds the position of member of BOD by mid-2016.